There's a reason why we feel so disconnected.
At one point, this was natural for us. We knew the land around our homes like the back of our hand, were as familiar with the sounds of nature as we were the sound of our own breathing. We understood the ebb and flow of our rivers and oceans and rains as we did our own tears, and recognized the power and danger of a flame just as we recognized our own comfort and ferocity.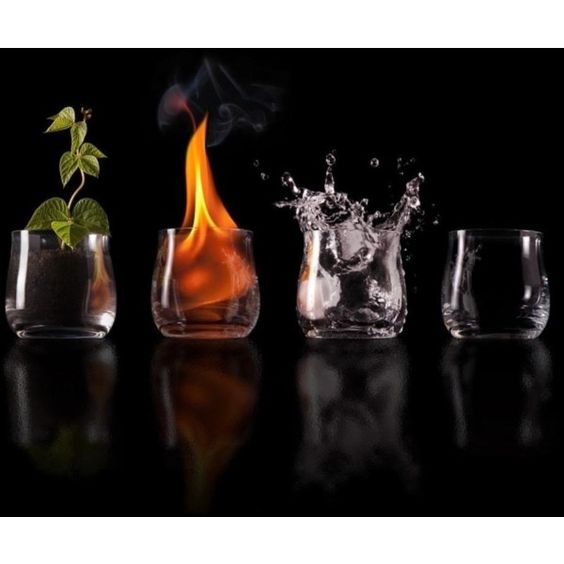 But at some point, we lost that. Whether it was millenniums ago through evolution and industrialization, or mere years since the first moment in our childhoods that made us grow up just a little too fast…
We lost ourselves. We lost that connection to our planet and to what it meant to us beyond just a place to exist within. Earth and air and water and fire became these abstract concepts, significant only when they were a danger to our lives, rather than a crucial part of not only our existence at this time in history, but of our purpose and legacy long after we're gone.
That's what they were meant to be. That's what they always have been.

We just have to find them again.

Fundamentally, this is a story of self-(re)discovery.

Elements of Magic is the first core class in the Reclaiming tradition – the first step into a spiral that consists of Reclaiming's perspectives, rituals, techniques, history, and above all, community. It may be a small step for some of us who have already worked on getting back in touch with the elements of nature; for others, it may be more of a leap of faith into the great unknown. It certainly was for me.

Have you ever truly known what it feels like to be rooted, stable, supported? Or what it's actually like to be filled with the burn of passion and anger and defiance, yet not be overtaken by its heat? Do you want to feel what it's like to be okay with crying or at the very least, opening up that dam between you and your emotions? Isn't it time you finally let go of the breath that you've been holding deep in your chest since before you can remember, and speak your truth?

These are not the Elements as you've ever known them before. And these won't be the Elements as you'll ever know them again. They shift and change, just as we do. But these are the Elements of the right here, the right now.

Are you ready to reconnect?

Elements of Magic will be hosted by Pittsburgh witches Juniper Caldera, Pigeon, and Otter RiverRider on January 25th and 26th, 2020.
Registration Link: https://forms.gle/rxb9DgjGvaDz1tZJ8